Quality products not only make a difference in your home's appearance but more importantly to your heating and cooling costs. Many of our employees go to "product update" classes and are well versed in knowing the products we sell! Let us help you choose the best doors for your home or business. We offer hundreds of door styles to choose from. Our new Window and Door showroom is now open. Traditional and custom made windows and door displays, sensational hardware examples and more.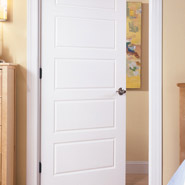 Masonite
Our extensive line of interior door products includes glass doors, French doors, and closet doors. Masonite combines a long standing spirit of innovation with customer focused product development making Masonite Interior Doors the #1 choice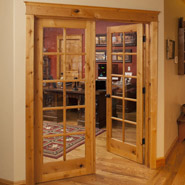 Rogue Valley
One look at our doors and you can tell handcrafted quality workmanship is the hallmark of Rogue Valley Door. Rogue Valley Doors are solid, distinctive, and carefully crafted.