Quality products not only make a difference in your home's appearance but more importantly to your heating and cooling costs. Many of our employees go to "product update" classes and are well versed in knowing the products we sell! Let us help you choose the best doors for your home or business. We offer hundreds of door styles to choose from. Our new Window and Door showroom is now open. Traditional and custom made windows and door displays, sensational hardware examples and more.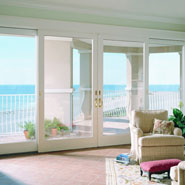 Andersen Gliding Patio Doors
Maximize the appearance of your home and your access to the outdoors with our classic sliding patio doors. Glides smoothly, maintains easily, and stands up to the elements.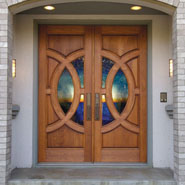 Simpson
Doors add color and texture to the everyday stories that unfold within your home. That's why we build doors that outlast changing styles that stand up to years of use.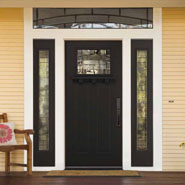 Masonite
Masonite can help you add value to your home by enhancing your entryway. For building, renovating or redecorating, our products are certain to accentuate a wide array of architectural home styles.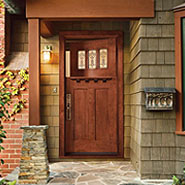 Jeld-Wen
Our wood exterior doors are designed to be inviting. We are a comprehensive source for reliable wood, vinyl and aluminum patio doors; wood, steel, fiberglass exterior doors; and garage doors.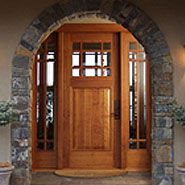 Rogue Valley
One look at our beaded panel doors and you can tell handcrafted quality workmanship is the hallmark of Rogue Valley Door. From Decorative to Traditional, we have the perfect door to compliment your home.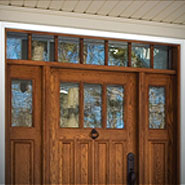 Lemieux
We have the most highly skilled employees available, and you can see it in their attention to detail and the pride they take in their work. They are true artisans, and our doors show it.